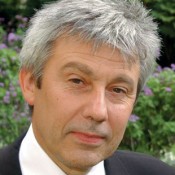 Steve Freer, Chairman
Steve's career has taken in senior roles in three large local authorities, a period in management consultancy with Coopers and Lybrand, and a lengthy tenure as the chief Executive of CIPFA.
He has a particular interest in public financial management and has served on or advised a number of prominent inquiries focusing on local government finance. He was a member of the Balance of Funding Steering Group, chaired by Nick Raynsford MP, which reported in 2004, and an adviser to Sir Michael Lyons' Inquiry into the future role, function and funding of local government, 'Place-shaping: a shared ambition for the future of local government', which reported in March 2007. He was also a member of the London Finance Commission, chaired by Prof Tony Travers, which published its report 'Raising the Capital' in May 2013. Over the years Steve has also held a number of non-executive/advisory roles. Of particular relevance to his position as Chairman of PSAA are his role as Non-Executive Director of the National Audit Office (2005-09), his trusteeship of the Centre for Public Scrutiny (2004-13), and his membership of HM Treasury Whole of Government Accounts Assurance Committee (2010-13).
Steve continues to be involved in a range of different roles and organisations. He is also a member of the Board of the Education & Training Foundation, and a member of the Audit Committee of the University of Southampton.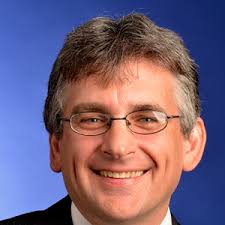 Tony Crawley
Tony Crawley is the Chief Executive of PSAA, and is responsible for running the company. The PSAA has a new role for 2018/19 onwards as appointing person for opted in local government bodies, and Tony leads the work to ensure that appointed auditors comply with their responsibilities under their audit services contracts. In addition, he leads on the work to complete the delivery of PSAA's statutory functions in relation to pre 2018/19 responsibilities.
Tony qualified as a chartered public accountant in 1994. He worked for District Audit, the delivery arm of the Audit Commission, from 1990 to 2012, and in that time worked on secondment to CIPFA, the Audit Commission and the National Fraud Initiative. He became a District Auditor in the East Midlands in 2009, and transferred to KPMG LLP in 2012 where he was Director specialising in local government and NHS external audits. He joined PSAA in October 2018.
Andrew Chappell
Andrew is Senior Quality Manager and is responsible for overseeing the work of PSAA's appointed auditors, managing all PSAA's audit quality monitoring arrangements, including appointment compliance.
Andrew is a qualified FCA. He joined PSAA in June 2016 after a 25 year career in local audit with District Audit and KPMG.  Having managed a range of external and internal public sector clients, he brings a wide knowledge and understanding of audit quality arrangements to this role.
Jayne Owen 
Jayne is currently the Director of Finance (Police and Crime) for the Greater Manchester Combined Authority with 30 years experience in a financial environment.
Prior to taking up this role Jayne worked as Treasurer for the Greater Manchester Police and Crime Commissioner and various roles for Trafford Council.
Vice President of the Police and Crime Commissioners Treasurers' Society (PACCTS) and currently represents PACCTS on the national Police Reform and Transformation Board. CIPFA Council Member, Chair of the Students and Members Board and Council member for CIPFA North West.
Leigh Whitehouse
Leigh started as the Executive Director of Finance at Surrey County Council in September 2018. He has over twenty years' experience in local government finance.
Prior to joining Surrey, Leigh was the Director of Finance and Corporate Services at the London Borough of Bexley, and before that spent seven years as Director of Finance at the Royal Borough of Kingston upon Thames. Whilst at Kingston he acted into the Chief Executive role on a shared basis for nine months.
Leigh began his career as a Trainee Accountant at the London Borough of Hammersmith and Fulham, where over two spells he rose to be Deputy Director of Finance. In between those spells he was the Head of Financial Planning at the London Borough of Hillingdon.
Leigh is a Parent Governor at a Primary School in Ealing, West London, is a former Non-Executive Director of Achieving for Children, and a former member of CIPFA's Institute Council.
Janet Dawson 
UK&I GPS Assurance Leader
Janet's role in EY is to lead the Government and Public Services Assurance practice of 240 staff, Associate Partners and Partners, which services Health, Local government, Central government and Higher Education audit contracts in the UK.
She specialises in external audit, internal audit, complex programme assurance design and delivery within Health, Central and Local government.Her career prior to joining EY in 2015 was spent in PwC, where latterly she led their UK Health team. Her work has ranged from the external audits of NHS bodies and Local Authorities, to seconding in as Head of Internal Audit and Risk at a large county council, to leading the transformation programme supporting NHS England on the introduction of clinical commissioning groups across England.
Sarah Howard,
President, Chartered Institute of Public Finance and Accountancy.
Sarah is a partner and Head of Public Services at Grant Thornton UK. Sarah has been instrumental in developing Grant Thornton's purpose in shaping a vibrant economy and in 2018 was appointed to the firm's Strategic Leadership Team.
Sarah works with clients across the UK, leading the country's largest public audit team which audits over a third of the NHS and local government bodies in England, Scotland and Wales. Sarah has particular interest in how, at a time of unprecedented challenges facing the public sector, collaborative leadership can help drive innovation and reform in public service delivery.
Sarah's passion for public services and support of CIPFA has seen Grant Thornton become the largest recruiter of CIPFA students in the UK. Sarah has been an active volunteer for CIPFA over much of her career, recognised by the Institute through Awards for outstanding contribution to regional activities and outstanding services to CIPFA students.Sarah lives by the coast in the north of England and in her spare time enjoys long walks on the beach, tinkering with classic cars and spending time with friends.
Carol Culley – Panel
Carol Culley has worked for Manchester City Council since 2001.  Initially she moved from Oxfordshire County Council into the role of Assistant Director Social Services (Finance and Commissioning).  In 2009 she became the Assistant Chief Executive for Finance and Performance and since June 2016 has been the Council's City Treasurer.
In this role she has a range of responsibilities including managing the Council's finances, Internal Audit, Procurement and Commissioning, Revenues and Benefits and the Council's Shared Service Centre and Customer Contact Centre, ICT and Capital Programmes Delivery.  She is the SRO for the delivery of the Factory Project, a major new Arts Centre for the NW and for the Town Hall refurbishment programme and carries out a variety of non Executive roles.  In her spare time she is a keen Southampton fan and unwinds by running and walking.
Sue Sunderland – Panel 
My primary career path leading to the role of District Auditor with the Audit Commission and Director at KPMG has given me over 30 years experience of all aspects of audit, governance, financial and risk management across the public sector. Highlights included being involved at a national level in setting the agenda for the Audit Commission's work in the police and fire sector and representing the Commission on CIPFA's Police Panel, as well as many opportunities at a more local level to help organisations get the best from the resources available to them.
More recently I have taken the opportunity to step back from full time employment and build a portfolio of non executive roles in the public sector. These roles enable me to use my skills and experience to provide constructive support and challenge for the benefit of the organisations and the populations that they serve. My current roles are: Audit Chair of Bassetlaw CCG, Governing Body Lay Member at Nottingham City CCG and Chair of the Joint Audit, Risk and Assurance Committee for Derbyshire Police and Crime Commissioner and Chief Constable. In a voluntary capacity I am also a non executive director for Inclusion Healthcare CIC which provides GP services to the homeless and asylum seeker populations in Leicester City and I am also a magistrate.