Steve Freer – Chairman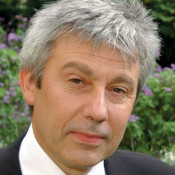 Steve's career has taken in senior roles in three large local authorities, a period in management consultancy with Coopers and Lybrand, and a lengthy tenure (2000-2013) as the Chief Executive of the Chartered Institute of Public Finance & Accountancy.
He has a particular interest in public financial management and has served on or advised a number of prominent inquiries focusing on local government finance. He was a member of the Balance of Funding Steering Group, chaired by Nick Raynsford MP, which reported in 2004, and an adviser to Sir Michael Lyons' Inquiry into the future role, function and funding of local government, 'Place-shaping: a shared ambition for the future of local government', which reported in March 2007. He was also a member of the London Finance Commission, chaired by Prof Tony Travers, which published its report 'Raising the Capital' in May 2013. Over the years Steve has also held a number of non-executive/advisory roles. Of particular relevance to his position as Chairman of PSAA are his role as Non-Executive Director of the National Audit Office (2005-09), his trusteeship of the Centre for Public Scrutiny (2004-13), and his membership of HM Treasury Whole of Government Accounts Assurance Committee (2010-13).
Marta Phillips OBE CA – Board member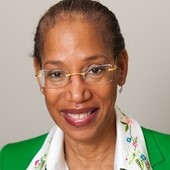 Marta joined the PSAA Board in April 2021.
Marta is former Chief Executive at The Pensions Advisory Service. She holds a number of non-executive board roles including the Single Source Regulations Office, the Nursing and Midwifery Council, the Sponsor Board for the Restoration and Renewal of the Houses of Parliament and Heriot Watt University. She also chairs a number of their audit committees as well as being the independent chair of London Fire Brigade's audit committee.
She is an experienced non-executive director and a qualified accountant. Her positions include Director of Compliance and Resources at the National Lottery Commission and Head of Finance European Social Fund at the Department for Education and Skills.
She was awarded an OBE in the 2006 New Year's Honours List for services to social housing.
Councillor Keith House – Board member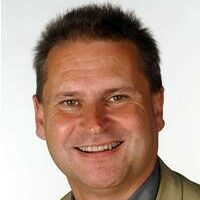 Keith joined the PSAA Board in December 2017.
Keith was first elected to Eastleigh Borough Council in 1991 and has been Council Leader since 1994.
Keith is also a county councillor, having been elected to Hampshire County Council in 2005, and is a member of Hedge End Town Council and Bursledon Parish Council.
He served three terms on the board of Homes England, is a director of the Housing and Finance Institute Ltd (not for profit), is an Honorary Member of the Royal Town Planning Institute and is Deputy Chair of the Local Government Association's Resources Board.
Fraser McKinlay – Board member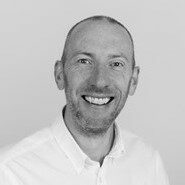 Fraser joined the PSAA Board in March 2022.
Fraser McKinlay is the Chief Executive Officer of The Promise Scotland and sits on the Board of Directors.
He spent 16 years working for Audit Scotland, including ten years as Controller of Audit and Director of Performance Audit and Best Value (PABV).
As Controller of Audit (CoA), Fraser reported to the Accounts Commission on all matters relating to the audit of local authorities in Scotland. In his ten years as CoA, he produced over 60 Best Value audit reports across all local authorities, alongside many other statutory reports.
As Director of PABV, Fraser was responsible for performance audit across all sectors of public services in Scotland. This work focused on governance, financial sustainability, outcomes and value for money.
Before joining Audit Scotland, Fraser was a public services consultant with Eglinton in Edinburgh and KPMG in London. He specialised in leadership, change management, facilitation and process improvement.
From October 2021 to January 2023, Fraser was a member of the Independent Oversight and Assurance Group for Mental Health Services in Tayside.
Fraser holds a Postgraduate Diploma (with Distinction) in Strategic Leadership from Warwick Business School, and a degree in Industrial Relations from the University of Strathclyde. He is a member of the Chartered Institute of Personnel and Development.
Mike O'Donnell – Board member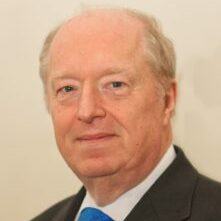 Mike joined the PSAA Board in April 2022.
Mike O'Donnell is the Chief Executive Officer and a Board member of London CIV Ltd. which he joined in March 2019. London CIV is the pension pool for the London boroughs and the City of London.
Mike has over 15 years experience as a local government finance and corporate services director, having spent 13 years at the London Borough of Camden and, more latterly, undertaking interim finance director roles at Birmingham City Council and the London Borough of Newham.
Mike is a former President of the Society of London Treasurers and a former Chair of the London Finance Advisory Committee. He is also a former NED and Chair of the Audit and Risk Committee of the London Pension Fund Authority and was also previously an Associate Director for Local Government for the Chartered Institute of Public Finance and Accountancy.