Overview of the year
This financial year saw PSAA move forward fully into its appointing person role. Our new responsibilities as the 'appointing person' for principal local government, fire and police bodies, under the provisions of the Local Audit and Accountability Act 2014, began officially from 1 April 2018. The company provides a national auditor appointment scheme for our 486 opted-in bodies (98% of eligible bodies). This year saw delivery of the first audits undertaken under the new regime in respect of the 2018/19 financial year.
Whilst the new local audit model has been successfully implemented, continuing pressures and new challenges still need to be addressed to future-proof and maximise the effectiveness of the new arrangements. The 2019/20 financial year has been both challenging and turbulent for all parties involved in the local audit market, including PSAA. Following a number of high-profile corporate failures in the private sector, the role and performance of auditors is under intense scrutiny. Three separate reviews were commissioned by Government and recommendations from the Kingman, Competition & Markets Authority and Brydon reviews are already in the public domain. A further review by Sir Tony Redmond has been commissioned to look specifically at financial reporting and audit in local government. The recommendations arising from the first three reviews primarily focus on the audit of large commercial entities. However, any resulting changes in audit regulation, auditing standards, audit firms or audit services will almost inevitably impact local public audit. Whilst the long term implications arising from these reviews are not yet clear, there has been an immediate impact with significantly greater regulatory pressure on audit firms to deliver higher quality audits which demonstrate much greater professional scepticism.
We are monitoring the situation carefully and working hard to understand the potential implications for opted-in bodies, audit suppliers and PSAA itself. It is critically important that the market remains competitive and sustainable for the long term. Much of our work during the year, including commissioning independent research and working collaboratively with other stakeholders and the Redmond Review, has been directed towards this objective.
Disappointingly the number of delayed audit opinions in local government rose sharply for 2018/19. More than 40% (210 out of 486) of audit opinions were not available by the target date of 31 July 2019. The comparable position in relation to the 2017/18 accounts was 13%. Increased regulatory pressure, including the need to demonstrate scepticism at every step of the audit process, requires auditors to do more and different testing before a confident, safe opinion can be issued. This adds to the already significant challenges for both audited bodies and auditors of meeting the demands of the early accounts closure timetable which is characterised by a very tight window for the preparation and audit of increasingly complex and lengthy financial statements.
This increase in delayed opinions is a significant concern and we recognise the inconvenience and disruption it causes. We have been working closely with our audit suppliers to ensure that they have appropriate plans in place to address the backlog of outstanding opinions as quickly as possible, commensurate with meeting all of their obligations in relation to audit quality. The COVID-19 pandemic has added a further layer of difficulty to these challenges and will inevitably impact the speed with which some delayed 2018/19 audits can be completed. It will also inevitably have implications for the conduct of 2019/20 audits as local authority resources are reduced through enforced absence or prioritised to support delivery of frontline services. In the mean-time audit firms are grappling with audit-related issues arising from the crisis such as valuations in unprecedented market conditions, reviews of post balance sheet events and the logistical and practical challenges of scheduling and gaining access to organisations.
Helpfully, in recognition of these unprecedented challenges, MHCLG has adjusted the target date for publication of 2019/20 audited accounts to 30 November 2020. This revised timetable will hopefully help to ease some of the pressures and audits have now been rescheduled accordingly.
We have worked hard to understand the priorities and preferences of opted-in bodies and have tried to place significant engagement and consultation with authorities, their representative organisations and other stakeholders at the heart of our work. We see our Advisory Panel, whose members are drawn from a variety of Treasures societies and groups, and our Local Audit Quality Forum, targeted at audit committee chairs and directors of finance, as particularly important channels for the exchange of information and views. Additionally, this year we have introduced a very detailed audit quality survey to help gather extensive feedback and insights from directors of finance and audit committee chairs. We have also worked with the LGA and CIPFA to develop a leaderships essentials training event for audit committee chairs. Pilot events have been delivered and there are now plans to roll out the training as part of the LGA's overall leadership essentials programme.
Ensuring audit quality is a recurring theme throughout our work. This year, coinciding with the first audits under our Appointing Person mandate, we have introduced a new framework for monitoring and publicly reporting on the performance and quality delivered by each of our audit suppliers. The final inputs to the framework – the results of regulatory inspections of a sample of audits – are expected to become available during the Summer, at which point we will be able to publish a rounded, well informed view of performance and quality for each supplier and across the system as a whole. Importantly, the results will provide a helpful basis from which to discuss areas for priority improvements with each supplier.
Throughout the year we have maintained a strong focus on planning for the future including striving to strengthen the resilience and sustainability of local audit arrangements. We welcome the fact that the terms of reference of Sir Tony Redmond's Review also address these challenges and we have sought to work closely with Sir Tony and his team and to support their efforts.
Our work has been informed by the 'lessons learned' review undertaken for PSAA by Cardiff Business School (CBS) and reported in last year's annual report. Where appropriate, it is also tailored to reflect the continuously evolving dynamics of the audit profession and the sector. Touchstone Renard, an independent consultancy, have completed a particularly important project exploring the sustainability of the local audit market. This included capturing the views of actual and potential audit providers concerning the attractiveness of the market relative to auditing in other sectors of the economy and the possible features of a future procurement which would influence decision making about future participation in the market. The report highlights that sustainability of audit supply is likely to be a major challenge. It has been shared widely because this is an area where we need to work with key stakeholders to address issues which are not within PSAA's singular control. It will also inform our future work around developing our procurement strategy.
Linked to our work on market sustainability, we are also undertaking a review of scale fees focusing on gathering and analysing data on audit risks and costs. We hope to build a database which will inform our future work and annual consultations on setting the audit fees scale.
The setting of the fee scale for audits of 2020/21 financial statements has been complicated by the current huge pressures on the audit profession. It has been particularly challenging due to a number of factors, reflecting the introduction of tougher regulatory tests by the Financial Reporting Council, revised auditing and accounting standards, and a new Code of Audit Practice by the National Audit Office. Against this unprecedented backcloth creating a high level of uncertainty, we are conscious of the lack of sufficient reliable information about the extent to which each of these variables will impact different local bodies. Despite all the uncertainty, we must honour the statutory requirement to set the 2020/21 scale of fees before the start of the financial year, and well ahead of completion of audit work on 2019/20. This has led us to maintain the scale for 2020/21 at the same level set for 2019/20 audits. In doing so, however, we have acknowledged that with so much turbulence and change in the environment, auditors will need to engage early on with audited bodies to discuss the impact of these variables on the audit fees for individual bodies. We recognise that additional fee variations are likely to arise for most if not all bodies.
During the year we have also reported on the outcomes of objections work and statements of reasons issued since the establishment of PSAA in April 2015. The outcome of the 109 objections raised during this period showed that one resulted in a public interest report, and that auditors made recommendations in 42 other cases. There were no applications to the courts for a declaration of unlawful expenditure. In the remaining 66 cases auditors took no action, although in 20 cases the auditor reported that the authority had taken steps to address the issues raised. The analysis also included details of auditor costs and time taken to conduct investigation work. This report has also been included in the PSAA response to Sir Tony Redmond and his team and shared with other key stakeholders.
Finally, in accordance with PSAA's non-for-profit philosophy, we distributed a total of £3.5m to local bodies in the final quarter of 2019/20. Looking ahead, we plan to continue this practice of periodically returning elements of surplus income to audited bodies in proportion to scale audit fees.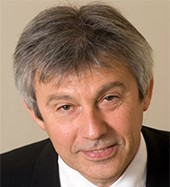 Steve Freer
Chief Executive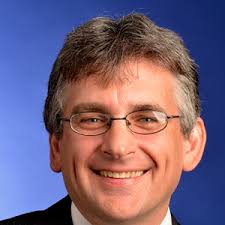 Tony Crawley
Chief Executive